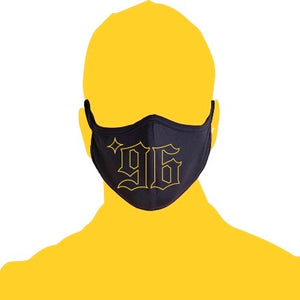 Stay safe out there. 
Disclaimer: The mask should not be used (1) in any surgical setting or where significant exposure to liquid, bodily or other hazardous fluids, may be expected; (2) in a clinical setting where the infection risk level through inhalation exposure is high; or (3) in the presence of a high-intensity heat source or flammable gas.  One Two Threads, LLC makes no warranties, either express or implied, that the mask prevents infection or the transmission of viruses or diseases.
All sales are final on face masks. No returns or exchanges. 
Details:
-100% cotton
 -Contoured design to cover the wearer's nose and mouth.